CHALLENGE:
Our customers in the canning industry were looking to make reliability improvements on their Coating & Decorating Machinery.
Auto Lubricator Shop (ALS) was asked to provide a reliable & accurate Automated Lubrication Solution from our range of products for the following areas;
Decorator & Coater Bearings
Pin Chain Sprocket Bearings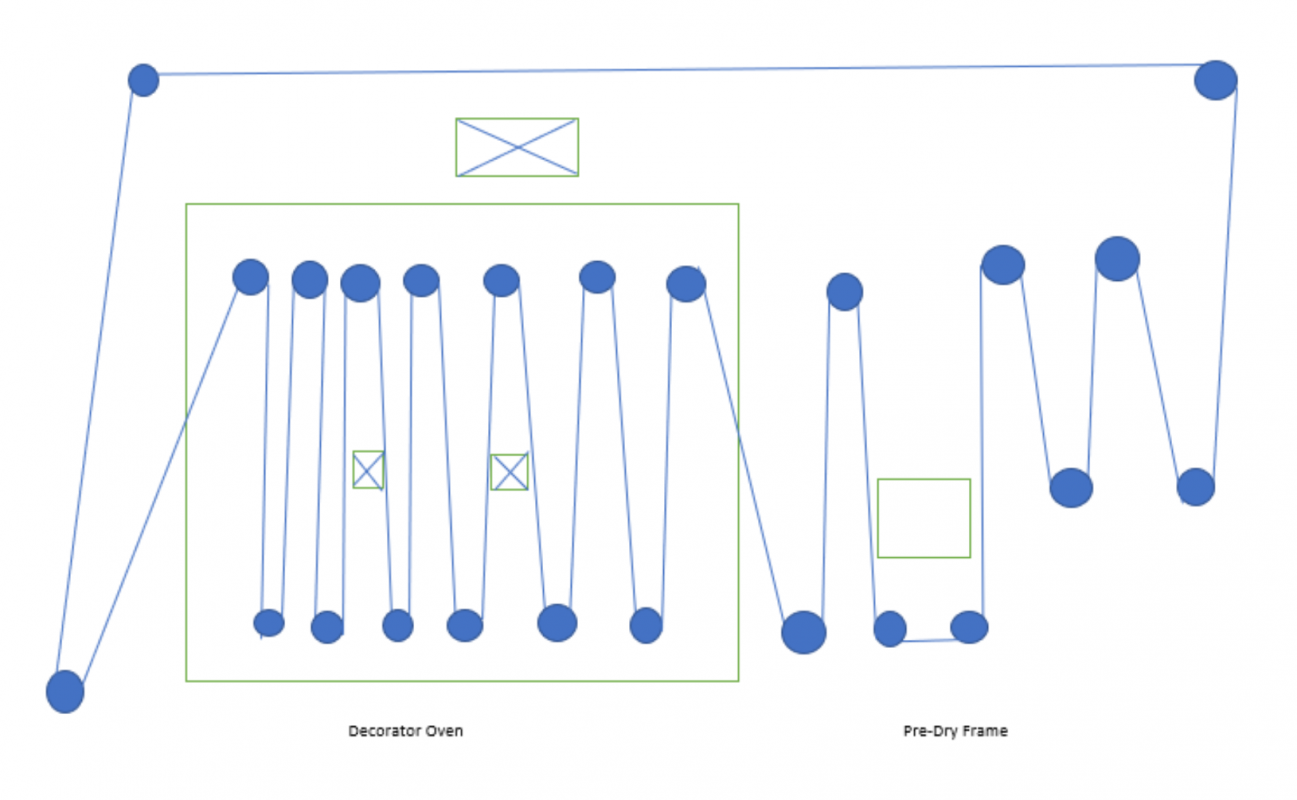 ---
SOLUTION

We selected a variation of one product which provided a solution to the areas in question. Lubricus Battery Unit (LUB-B-2) was chosen by some where desired & the 24v Powered Option (LUB-V-2) for others.
The LUBRICUSlubrication system is an extremely compact lubrication unit for accurate delivery of oils and greases up to NLGI class 2. The lubrication system works either autonomously with a battery back or using an external voltage supply (24VDC).
Dependent on the version, the LUBRICUS has up to four outlets and is thus optimally suited for uses with multiple lubricating points. Or through utilisation of progressive distributors, many points can be supplied from one outlet. Lubricus has the ability to delivery oil & grease through pipelines up to 6m lengths. Due to it's unique pumping mechanism, there is very little chance of grease splitting & therefore causing blockages. The programme setting is very user friendly & easily adjustable to suit customers requirements.
The LUBRICUS is suitable for the accurate and reliable supply of lubrication to bearings, linear guides, chains and open tooth systems, for which special lubricating pinions and lubricating gearwheels are available.
Due to the compact dimensions, the LUBRICUS is optimally suited for upgrades or retrofitting.
Further details can be found clicking here
---
Applications of The Lubricus Solution
---
---
---
---
---
Conclusion
Lubricus Units provide grease reliably, in correct dosages, to help prevent premature wear of bearings & to reduce the amount of power required to operate parts of the decorator – ultimately reducing a company's carbon footprint & therefore costs & taxes.