CHALLENGE:
Our customers in the laundry industry were being challenged with the ongoing maintenance with their mechanical machinery . They were looking for a solution for automatically lubricating bearings on critical plant, that could work in conjunction with PLC control where required, but also as a stand alone system, to supply differing lubricants to multiple applications, from the same system – Lubricus has these options and flexibility.
Tony Condon of TCE Transmission Ltd & Auto Lubricator Shop (ALS) ) was asked to provide a reliable & accurate Automated Lubrication Solution from our range of products for the following areas;
Ironer Bearings
Continuous Batch Washer Bearings
SOLUTION

Tony came up with two part Lubricus solution to the two areas in question. Battery Unit (LUB-B-2) for the areas were a power point was not available and the 24v Powered Option LUB-V. But also Lubricus C for applications where multiple units were required to be controlled from one point.
The Lubricus lubrication system is always used when an autarchic operation desired or necessary. The high-efficient battery pack can optionally be set to empty the lubricant cartridge over a period of 1-36 months. With the other units being 24V powered, these will work in perfect unison with the machines requirements (can be set to work only when the machine is in operation).
Product detail Lubricus B & V:
1 or 2 outlets, 70 bar supply pressure
LCD display with LED
Stand Alone Operation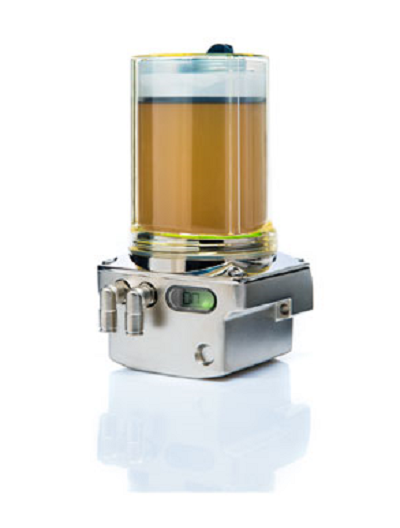 In addition to the above lubrication units, Tony proposed the Lubricus "C" and Controller (programmable logic controller )
The benefits of the Lubricus C & Lubricus Controller:
Lubricating units are attached close to the actual lubricating points
Central monitoring is possible (from Lubricus Controller)
Individual supply volumes possible
Monitoring of up to 16 lubrication points
Electronics and monitoring components can be installed in a user-friendly environment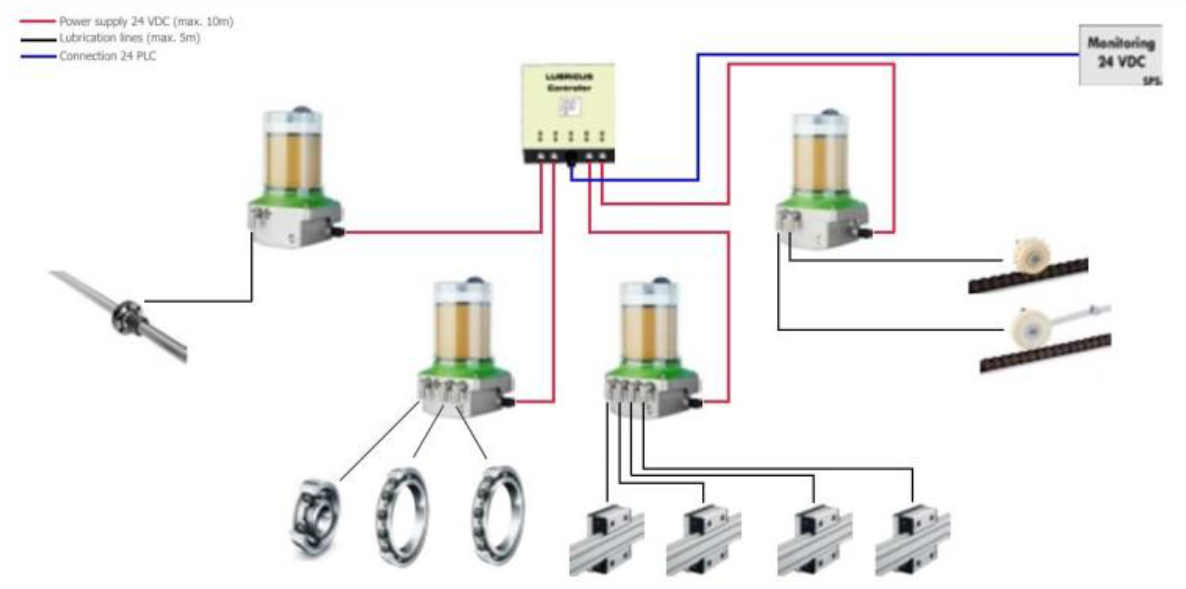 Applications-
Ironer Extraction Bearings
Batch Washer Bearings
Folding machines
Washing machines
Flatwork Irons
Dryers
Feeders
Washer Extractors.