Recently ALS paid a visit to a long standing furniture manufacturing customer. The Production Area was assessed with Maintenance Personnel and information obtained regarding reliability of equipment, methodology used to apply lubricants, lubrication schedule & type of lubricant used. We found in many cases, confusion over which lubricant to use for particular applications, plus correct lubrication schedule. In addition we discovered that many hidden grease points & other pivot points, were receiving no lubrication at all.
Solution:
LUB-B-2 (Lubricus Unit with 2 outlets, Lithium Battery Powered).
Lubricus B
1 or 2 outlets
70 bar supply pressure
Can reliably provide lubrication points with lubricant for up to 36 months
Used when stand alone operation is desired or necessary
LCD-Display with LED
Quick-check (back-pressure readings)
Lubricus V
The 24V variant of the Lubricus lubrication system is always the right choice when a power supply can be simply attached. The LUB V strengths become particularly apparent during discontinuous operation.
1 or 2 outlets
70 bar supply pressure
LCD-Display with LED
Error readouts possible
Quick-Check (back-pressure readings
Simalube (Gas powered single point lubricator)
Lubrication of Vacuum Pump.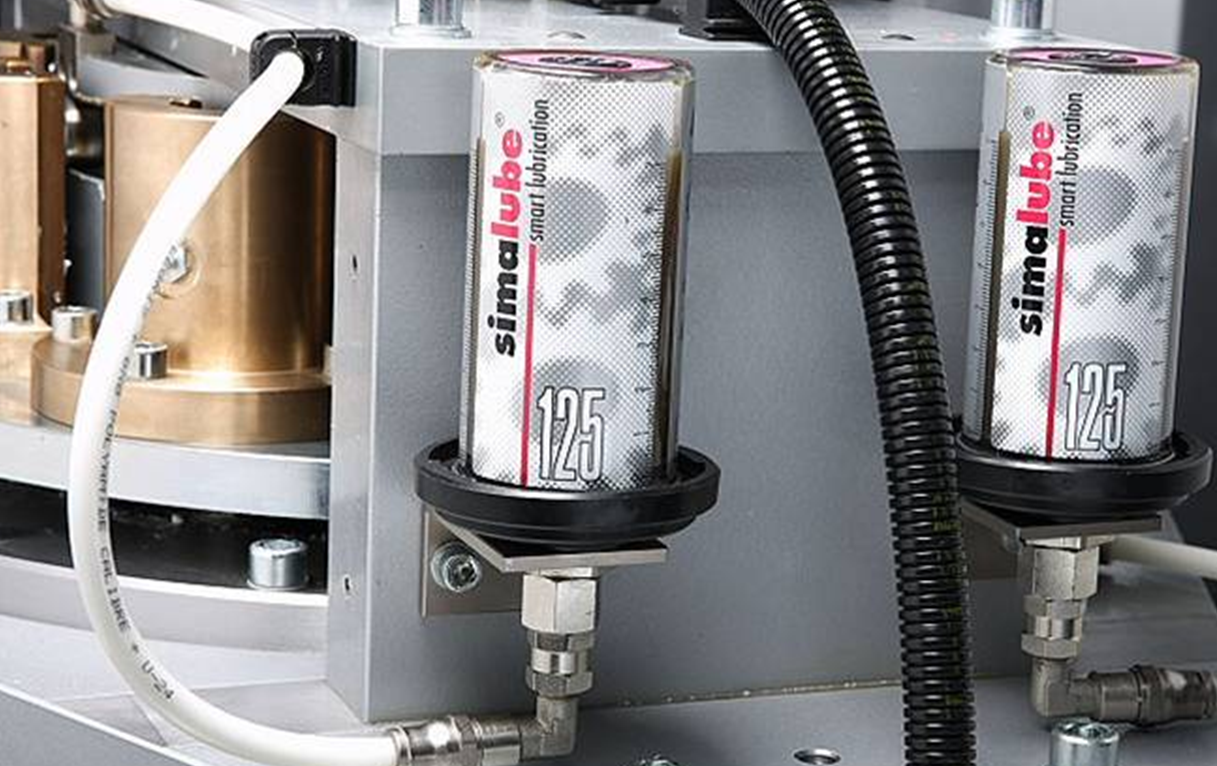 Simalube is a totally recyclable gas driven singe point lubricator. Very accurate & reliable, this unit creates hydrogen gas pressure at 5 bar as its motive force, to feed lubricant to the desired areas.
Applications:
Vac Pump
Dust Unit
Shrink Wrapper Chain
Slideways
Drive Lift Table
Shaft
Vinyl Loader
Fan Bearings