Why automatic lubrication?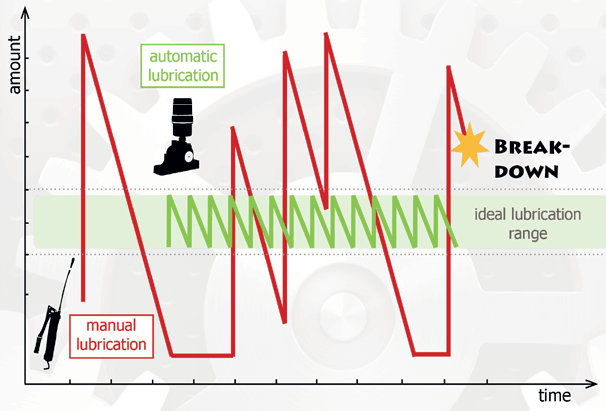 Lubricators Replace Costly Manual Lubrication.
Time saving
Increasing work safety
Lower lubricant consumption
Less machine downtime
Reducing energy costs
Reducing risk of contamination
Challenges
Heat
Cost
Safety
In the steel industry the access to many lubrication points is burdensome or dangerous. Manual lubrication is inconvenient due to a large variety of different lubricants and applications.
Extreme operating conditions such as high temperature, vibrations, shock loads, high loads and contaminants demand frequent and reliable lubrication in order to prevent costly downtime.
Scopes of Application
Cooling Sections
Coking Plants
Conveyors
Continuous Furnaces
Fans

Solution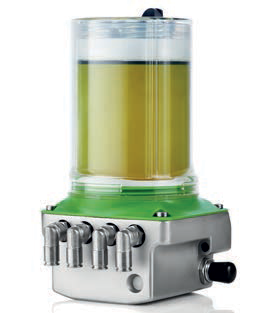 Lubricus
Lubrication points – Multiple 
Ambient temperature -20 °C to +70 °C 
Working voltage – Battery or 24 V 
Max. operating pressure – 70 bar (1015 psi) 
Indirect installation – Up to 6 m* 
Max. run-time – 36 months 
Setting – 1-36 (stepless) 
Filling – By yourself (Oil) or on customer request 
Reusable drive – Yes
Self-refilling – No
Time / pulse control – Time & pulse control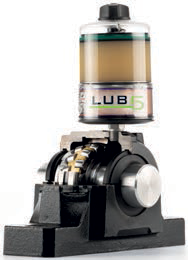 LUB5
Lubrication points -Single 
Ambient temperature -20 °C to +60 °C 
Working voltage – Battery 
Max. operating pressure -10 bar (145 psi) 
Indirect installation – Up to 4 m* 
Max. run-time – 24 months 
Setting – 1, 3, 6, 12, 24
Filling – By yourself or on customer request 
Reusable drive – Yes
Self-refilling – Yes
Time / pulse control – Time mode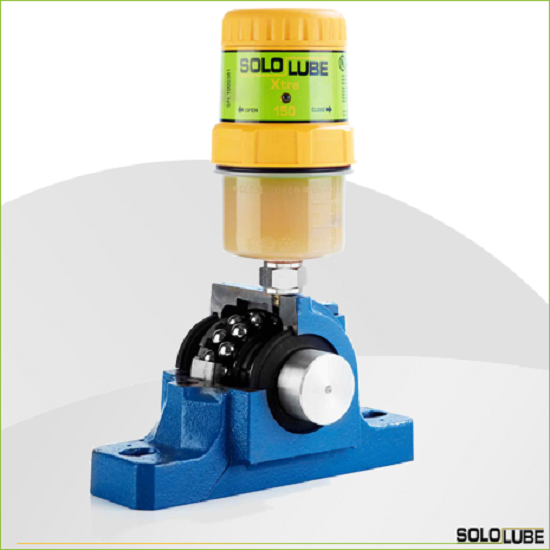 Soloube
Lubrication points -Single 
Ambient temperature -20 °C to +60 °C 
Working voltage – Battery or 24 V 
Max. operating pressure – 7.5 bar (109 psi) 
Indirect installation – Up to 2.5 m* 
Max. run-time – 24 months 
Setting – 1-12 (stepless) 
Filling – By yourself or on customer request 
Reusable drive – Yes
Self-refilling – No
Time / pulse control – Time & pulse control
Heat
Temperature-independent delivery rate
Operation at high temperatures possible
Cost
Lower energy costs
Time saving
Sustainable by multiple refills
Increasing production efficiency
Safety
Indirect installation possible
Central controlling and monitoring in an user-friendly environment